Dr. rer. nat. Alexander Sebastian Weigl, M. Sc.

Executive Manager of HGF Pilot Program Core Informatics

Post-Doctoral Researcher

KIT / Institute for Theoretical Computer Science
Am Fasanengarten 5
76131 Karlsruhe
Germany

Building 50.34 Office 225
(Tel) +49 721 608 44324
(Fax) +49 721 608 44021
weigl1956759984Xfd4∂kit.edu
Matrix: @tk5165:kit.edu
Activities
2021

Finish my PhD studies with the degree Dr. rer. nat.
Teaching Assistant for Formale Systeme
Papers on: NFM'2021, QEST'2021, DPM'2021
Organising the VerifyThis LongTerm Challenges

2020

Teaching Assistant for Formale Systeme
Attending Formalise'2020 in Seoul
Organising the VerifyThis LongTerm Challenges

2019

2018

2017

Attending iFM 2017
Attending INDIN 2017 with two papers
Attending NATO Summer School in Markoberdorf, Bavaria, Germany

2016

2015
Projects
Core-Informatics
---
CHANGE APS
---
SofDCar
---
KeY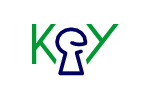 The KeY System is a formal software development tool that aims to integrate design, implementation, formal specification, and formal verification of object-oriented software as seamlessly as possible. At the core of the system is a novel theorem prover for the first-order Dynamic Logic for Java with a user-friendly graphical interface. The project was started in November 1998 at the University of Karlsruhe. It is now a joint project of KIT, Chalmers University of Technology, Gothenburg, and TU Darmstadt. The KeY tool is available for download.
---
KASTEL

The main topics intelligent infrastructure, cloud computing and public security challenge the IT security of the future. In addition to the classical term of security one has to deal with threats from the inside as well. It is not enough anymore only to look at security issues of system components. We have to focus on transdisciplinary methods. The Kompetenzzentrum für Angewandte Sicherheits-TEchnoLogie (KASTEL) is a research center for cyber security and combine several areas of IT security and their users.
Finished Projects
IMPROVE APS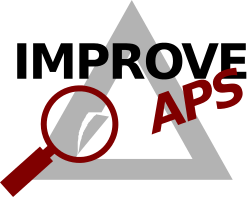 The vision for this project is to advance technology such that regression verification methods are available that will be routinely used for ensuring correctness in the evolution processes for long-living reliable systems requiring frequent re-validation. The goal of regression verification is to formally prove that software remains correct through its evolution, changes have the desired effect, and no new bugs are introduced. Regression verification avoids the main bottleneck for the routine practical use of formal verification, namely the need to write full functional specifications (which is a huge effort). Also, given two program versions or variants that are both complex but similar to each other, the effort for verifying the relation between them mainly depends on the difference between the programs and not on their overall size and complexity. IMPROVE-APS Project
---
DeduSec: Program-level Specification and Deductive Verification of Security Properties

In recent years tremendous progress has been achieved in formal verification of functional properties of computer programs. At the same time seminal papers have been published showing that it is in principle possible to formulate information-flow problems as proof obligations in program logics. The overall goal of the project is to leverage these advances together with our own experience in formal methods for functional properties in order to specify and verify security properties. DeduSec Project
Software
A CNF preprocessor for xor constraints with support of Gauss-Jordan elimination.
ReVeForPLC
iec61131lang Parser and AST for languages of the IEC61131 norm.
---
Medical Simuation Markup Language (MSML)
msml at Github.
The medical simulation markup language (MSML) is a flexible XML-based description for the biomechanical modeling workflow and finite-element based biomechanical models. MSML helps you to create biomechanical models from tomographic data, export them to FE solvers and analyze the results. It is very flexible as already existing components (e.g. segmentation algorithms, meshers) can usually be integrated into the framework by providing a single additional XML-file. MSML was created in the SFB125 in a coorperation between KIT and DKFZ.
Teaching
SS 2016: Proseminar Desasters in der Software-Sicherheit
Topics are:
Verifikation von med. Richtlinien
Probabilistisches Model-Checking
WS 2015/16: Proseminar Desasters in der Software-Sicherheit
Topics are:
Buffer Overflow
Storing Passwords
SS 2015:Proseminar Desasters in der Software-Sicherheit
Topics are:
Therac-25 Desaster
Smartcard Vunerability